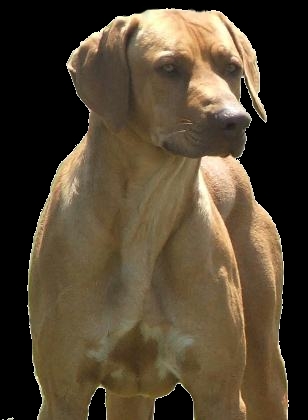 GRCH LIONHOUNDS INI PUA OF ABIDI SIMBU
#2 RR in the nation for 2004, #3 for 2005. MULTIPLE, BIS winner, MULTIPLE CHAMPION PRODUCER.

Temperament: Simbu has the most exceptional loving and affectionate temperament known to the RR breed. He loves his babies and will actually clean up after them and bathe them. He is a Gentle Giant with a Gentle soul and is full of love and exceptional intelligence.